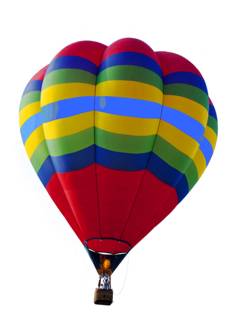 How to Save Your SHAQ Results
Save your SHAQ results for your records and for self-understanding and to lead a happier, more productive life.
Tom G. Stevens PhD
Psychologist/Professor Emeritus, California State University, Long Beach
Send Feedback/Questions to: Tom.Stevens@csulb.edu

You Can Choose To Be Happy:


Site dedicated to enhancing human happiness, self-development, and success

SITE MAP: All free Self-help resources includes online book, You Can Choose To Be Happy, and SHAQ
How to Save Your SHAQ Results
Waiting? It may take from 1-2 minutes for your results to pop up on a slow Internet connection.
IMPORTANT Read the following about your SHAQ Results:
SAVING, PRINTING, AND EDITING YOUR SHAQ RESULTS:
READ THIS BEFORE CLICKING ON ANY ITEM IN THE LEFT WINDOW OR THIS PAGE WILL DISAPPEAR! Click on 'Click on 'SHAQ Results Help' in the LEFT WINDOW to get this page back.
NOTE: There may be another way to save your results if this doesn't work (see instructions at end below).
IF YOUR RESULTS DO NOT APPEAR IN THIS WINDOW after a few minutes, do NOT just retake SHAQ. That will probably not help. The SHAQ server is most likely not running the results program at this time. It occasionally is interrupted by other programs without our knowledge. PLEASE LET US KNOW SO WE CAN RESTART IT! Try the alternative method to save your results (see end below).
One copy of your SHAQ Results will pop up in a window. These results will not go away until you close your Internet browser--so you won't accidentally lose them. Your SHAQ Results Help window will also pop up and stay. You can MINIMIZE these popup windows.
You can get a savable/printable SHAQ results copy to pop up HERE. Click on the 'GET SAVABLE RESULTS' button in the LEFT BROWSER WINDOW ONCE. Repeated clicks may restart the process of getting the results. (It will take 1-6 minutes on slow Internet connections). While you are waiting, explore your SHAQ Results in the popup window.
When your SHAQ Results appear here, IMMEDIATE SAVE THEM to a file. Click on 'File' in your browser above. You can print the results from that file later (or now) if you want. (The printout can be 30-40 pages or more.)
ONLY AFTER you have saved your SHAQ Results, click on help links in the LEFT WINDOW, and Internet help information will appear right here. You should be able to use the 'GET SAVABLE RESULTS' button or your BACK button on your browser to retrieve your SHAQ Results (but don't count on it).
TO REPLACE THIS PAGE WITH THE SELF-HELP TOPICS PAGE, Click Here. When your SHAQ results are completed they will overwrite whatever is in this place, don't interfere with the new results until they are saved.
If you lose your SHAQ results, try to retrieve them by clicking the 'GET SAVABLE RESULTS' button in the LEFT frame.
TO EDIT YOUR RESULTS (add your own comments or print only part of the results):
(1) You may edit with your Browser if it supports editing: Click on 'File' to find an editor.
(2) You may copy these results to a word processor such as Word, Wordpad, Notepad, Open Office, or WordPerfect. To find an editor, go to 'START' and look under 'Programs' or 'Accessories.'
ALTERNATIVE WAY TO SAVE RESULTS (This will not work on all computers or with all browsers.) For MS Windows, click your mouse inside the pop-up window that contains your results. Then hit the Ctrl and A keys. That should highlight the entire window. Next hit the Ctrl and C keys. That should copy all the highlighted results. Then open a word processing program such as Word and hit Ctrl V (or paste). That should paste all your results into the word processor. Then you can save, edit, or print your results. If your browser won't allow you to copy and paste, then change the security settings to allow it--see next section.
For Internet Explorer, go to the tools menu, then Internet Options, then Security tab, then click on Customize button. Then look for the box that says drag and drop, copy, and paste beside it. Check that box if it is not checked.